Each year, millions of Americans opt to receive health care services from the comfort of their own homes. This may be to avoid the high costs of hospitalization or nursing homes, or to simply allow a patient to recover in a familiar place. Unfortunately, most health insurance plans do not completely cover these at-home services, forcing many people to pay hefty out-of-pocket costs for the care they need.
The costs of home health care services can be discouraging to many people, especially if they are already uninsured. Home Health Care Insurance policies are affordable, short-term policies designed to relieve the burden of these costs and allow more people to receive medical treatments on their own terms.
---
What is Home Health Care?

Home Health Care is a term that covers a wide range of services given to treat an illness or injury to patients from the comfort of their own home. These at-home services are often less expensive and more convenient than they would be if performed at a hospital, but they are performed by service providers who are just as qualified as those in a hospital or nursing facility.


Some examples of home health care services:
Wound care, including bedsores or a surgical wound

Physical therapy

Injections and administering of medications

Respirational therapy

Occupational therapy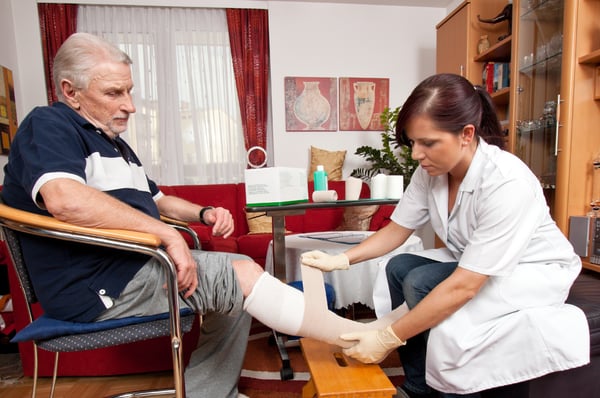 For many patients who want to receive these services, the cost is a major concern. Because most insurance plans don't offer coverage for at-home care, patients are left to cover the costs themselves.


What is Home Health Care Insurance?

As an insurance agent, offering Home Health Care Insurance as an option to your clients can
open doors many people assumed were closed to them. Home Health Care Insurance plans are short-term plans designed to cover the costs of home-based medical services.
The Facts About Home Health Care Insurance
Most policies make daily benefit payments directly to the insured. Policyholders can use these payments however they choose for the services they need.

Home Health Care policies are affordable to most families, with plans averaging around $40 a month.

Many plans include coverage for prescription drugs--a major selling point for most people!




Qualification is easy! Most carriers only ask a few questions regarding your clients' health.
Want to Learn More?
Home Health Care Insurance present an excellent sales opportunity for independent insurance agents. To learn more about this opportunity, check out our free guide: 3 Steps to Understanding Home Health Care.